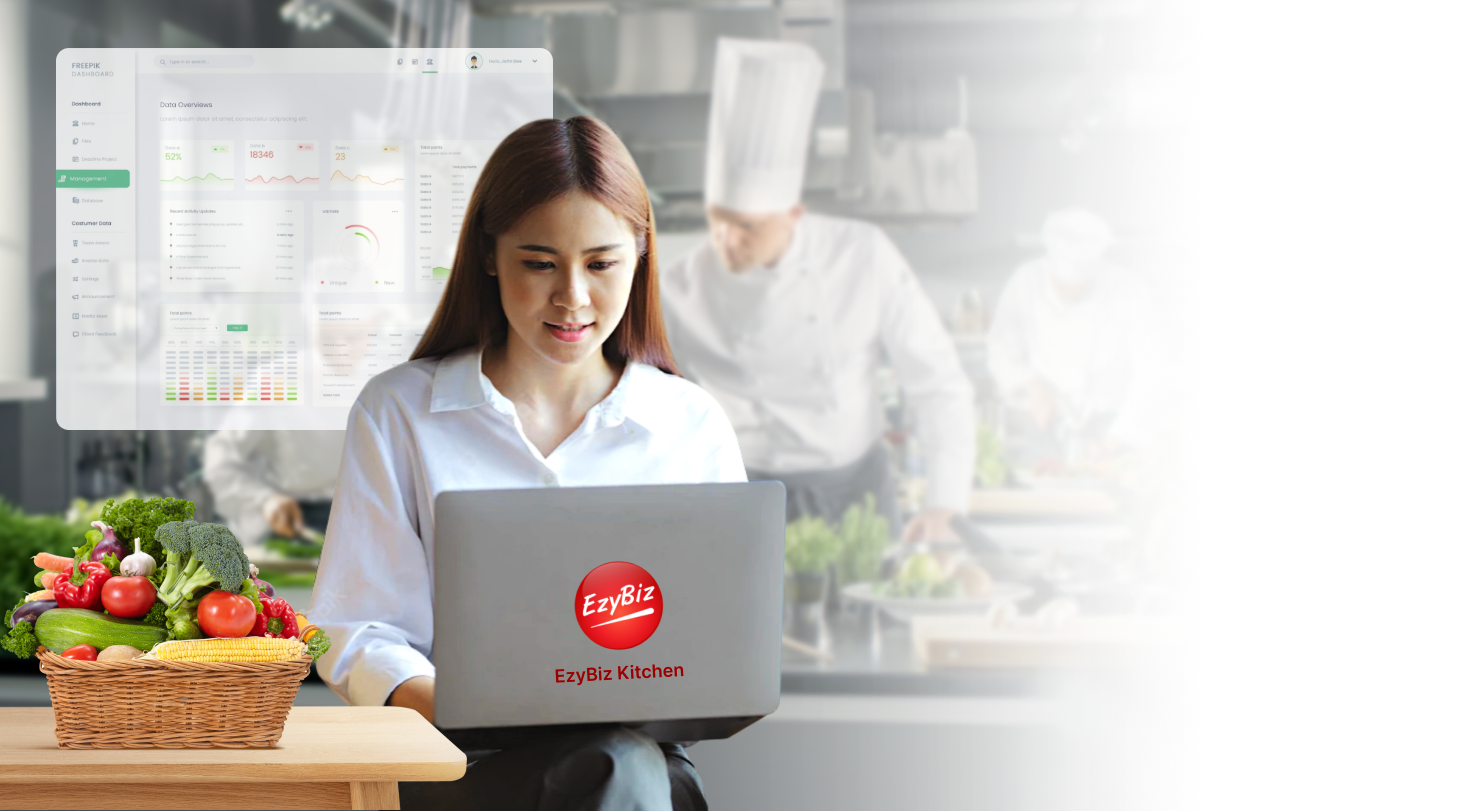 service EzyBiz
EZYBIZ KITCHEN
Menu creation, planning, costing & sourcing tools for restaurants & food producers
Recipe Management
Keep detailed recipes for all your dishes to ensure continuity during staff changes & accurate cost control.
Supplier & Purchase Management
Record your preferred suppliers for each product or find new recommended suppliers. Easy shopping list generation.
Cost & Margin Calculations
Costs and margins calculated automatically, updating when the cost of ingredients change. Access our shared pricing database for seamless updates.
Insightful Reports
Track the cost changes over time for all ingredients, helping you to manage costings and predict future activity.
The management tool that every professional kitchen needs.
For restaurants, takeaways and food producers.
Recipe Management
Document and store your recipes
Multilingual PDF print sheets
Ease training of new staff and ensure food continuity
Automatic batch size recalculations
Shopping List Generation
Costing & Margin Tools
Detailed costing breakdown per ingredient
Profit & margin calculations per dish
Automatic price update alerts from common products
Identify new suppliers for the items you use
Cloud Software
Fully managed and secure
Nothing to install, works through web browser
Access from any computer, phone or tablet
Multilingual English & Thai